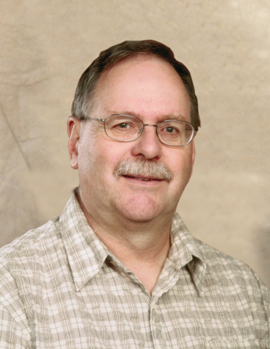 William David Wilder, P.Eng., FEC
Over the course of his 13 years on the Algonquin Chapter executive, including three as chair, David Wilder, P.Eng., has proven to be a quiet spoken, yet effective, leader and a driving force behind many successful community activities.
Under his guidance, a wide variety of highly successful events have been staged, the most recent being the series of monthly luncheon meetings featuring a short talk of local interest by an engineer or scientist from the region.
David has long been a key player in developing and maintaining his chapter's education outreach programs. His principal interests lie in reaching out as an engineer to the community, and in particular to students.
He has been actively involved in leading National Engineering Week activities with the chapter, including its popular Popsicle Stick bridge building contest for high school students where he provided technical support for testing the bridges. David also supports the local county science fair, the Deep River Science Academy, conducts classroom visits and, most recently, was one of the chapter's first engineers in residence.
"Volunteering with the Algonquin Chapter," he says, "has given me the opportunity to give something back to my profession, the public, and most importantly to youth," he says.