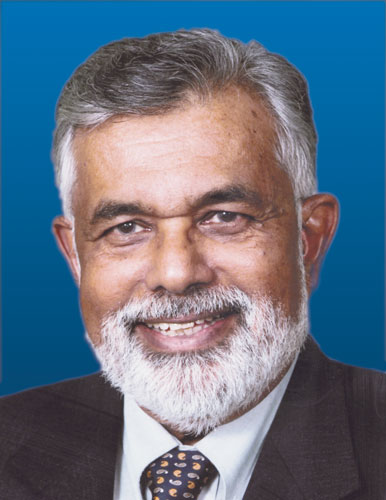 Vilayil I. John, P.Eng.
For nearly two decades, Vilayil John's unselfish contributions to his chapter have gone a long way to enhance the association's brand in the Kingston area.
A tireless volunteer for the Kingston Chapter, Vilayil has served 16 years on the chapter executive, chairing more than 60 licence certificate presentation ceremonies and personally welcoming over 400 new members into the chapter.
A pillar of strength to the Kingston membership, he has also mentored many new executive members and organized chapter annual general meetings, as well as annual meet and greet socials.
Through his teaching at Queen's University, Vilayil is a guiding example for both professors and students to become involved with PEO. He has fostered friendly competition between the engineering schools at Royal Military College of Canada and Queen's through the Kingston Chapter's annual Student Papers Night. He is also the chapter's unofficial representative at the university and enables access to the school's facilities and lecture rooms for chapter seminars.