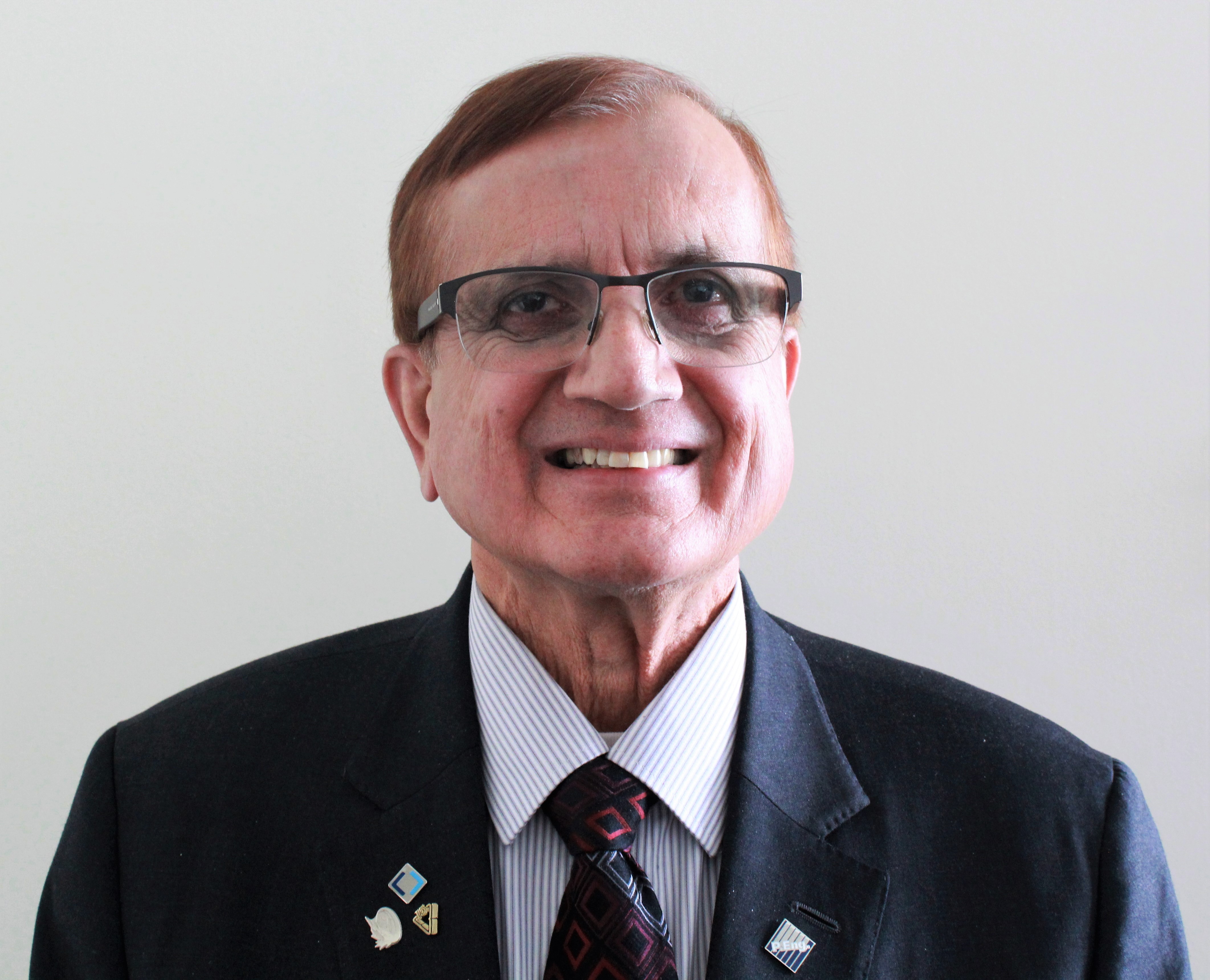 Rabiz N. Foda, P.Eng., FEC, ICD.D
Mississauga Chapter
An enthusiastic and dedicated volunteer, Rabiz Foda has served on PEO's Experience Requirements Committee (ERC) for over 20 years, interviewing hundreds of internationally trained applicants for licensure and earning respect from his colleagues for his strong work ethic.
An electrical engineer with a bachelor of technology honours degree from the Indian Institute of Technology, Bombay, a graduate diploma in management from the University of Bombay in India, Director Education Program at Rotman School of Management, University of Toronto leading to the ICD.D designation and advanced financial management program at Columbia University, USA, Rabiz has been a diligent ERC volunteer since 1998. His global engineering experience has been invaluable in assessing international engineering education and experience for foreign-trained applicants—a significant contribution to PEO's regulatory mandate.
Thanks to his engagement with government and corporate bodies, Rabiz was also instrumental in the successful application by India for accreditation of engineering degrees through the Washington Accord.
Known for his outstanding stewardship for advancement and increasing the mobility of engineers, science and technology and academia, Rabiz has created many institutional agreements between Canadian Universities and world class Indian Institutes of Technology in India.
A devout advocate for engineering graduates seeking licensure, Rabiz worked with the Toronto Regional Immigrant and Employment Council to create a mentoring program for new immigrants and has been an outstanding mentor to engineering graduates from different academic and cultural origins.
Rabiz was also one of the few professional engineers appointed by an Order in Council by the Lieutenant Governor of Ontario to serve on the Health Professions Appeal and Review Board of the Ontario Ministry of Health and Long-term Care.
Rabiz has been recognized with several honours and awards, notable among them being; "Distinguished Alumni Service" award by IIT-Bombay, Fellow of Engineers Canada, Volunteer Service Awards by the Government of Ontario.
Watch his Order of Honour video to learn more.