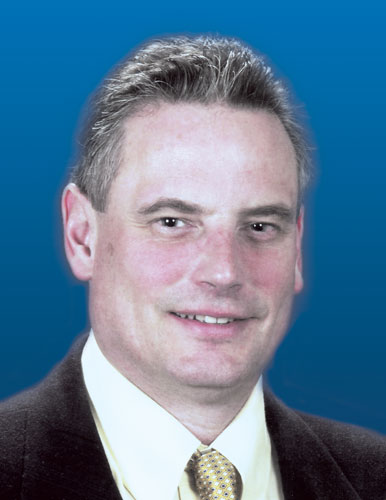 R. Craig Doran, P.Eng.
Since 1991, Craig Doran has been a role model and ambassador for the engineering profession in conducting education outreach.
As the education coordinator of the York Chapter, Craig planned and hosted numerous engineering outreach events with little assistance or budget, including the Invention Convention in 1999. A year later, he was instrumental in forming the chapter's first Education Committee, enlisting the support of the two local school boards to ensure a collaborative and unified effort. As a result, several initiatives were created with the aim of encouraging young people to consider science and technology as career options.
The committee developed the first Engineer in the Classroom program, a forerunner to the current Engineer-in-Residence Program, where local school teachers could invite an engineer into their classroom to explain real world applications of science and technology to their students. As part of the celebration of National Engineering Week activities, they also planned and hosted the local annual Design Challenge for grades 7 and 8 students.
Elected as the chapter's vice chair in 2000-2001, Craig's passion for and commitment to education outreach continued as a member of PEO's Education Committee for six years and he continues to conduct class visits.