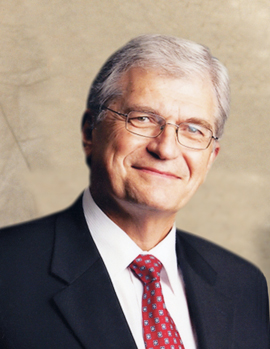 Nick D. Markettos, B.Sc., M.Eng., P.Eng.
With more than 15 years with PEO's Oakville Chapter, Nick Markettos, P.Eng., is a valuable resource in guiding chapter activities by engaging professional engineers with the community.
During his tenure as chair, vice chair and chapter leader from 2000 to 2006, Nick advocated for engineers and PEO to play a stronger role in developing public policy. A firm believer that engineers can contribute to advancing Ontario's innovation agenda, Nick ensured the profession's voice was heard by government officials and politicians at chapter events.
His passion for engaging students in the profession has led to several on-going initiatives. In 1999 while working for the Ontario government, and in collaboration with PEO's Education Committee, Nick established the Youth Science and Technology Program to encourage young people to understand and consider engineering as a career. This led, in turn, to the creation of PEO's Engineer-in-Residence Program, which matches volunteer engineers with local elementary or high schools.
With innovation the key driver to economic development, Nick is certain the role of the engineer will become even more critical to growth and prosperity. He feels fortunate that both his work and volunteer activities are making Ontario more prosperous and a better place to live and work.