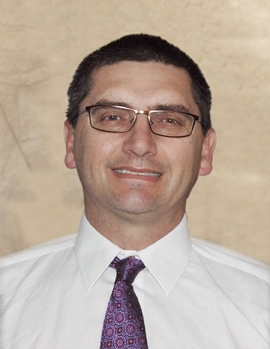 Nicholas Colucci, P. Eng., MBA, FEC
Through his decade-long service within PEO's chapter system, on council and on several standing committees and task forces, Nicholas Colucci has served the engineering community faithfully, exhibiting a keen interest in building a strong and credible profession.
The Peterborough and Lake Ontario chapters in particular have benefitted greatly from his strong leadership at the executive level for four and seven years respectively.
An enthusiastic and dedicated volunteer, Nick served two consecutive terms as Eastern Region Councillor. His tireless work through the Regional Councillors Committee on the issue of chapter financing led to the development of an equitable and long-sought formula for chapter allotment funding.
A member of PEO's Discipline Committee since 2005, Nick was also an active member of the Advisory Committee on Volunteers for eight years, a natural fit given his extensive networking within the profession. Recently, he took a keen interest in the search for a new location for PEO's headquarters, participating on the Accommodations Task Force and successor Building Development Committee.
In addition to volunteering at PEO, Nick also maintained close ties with the Ontario Society of Professional Engineers, serving for several years on the joint PEO-OSPE Chapter Liaison Committee to enhance cooperation between the bodies at the chapter level.