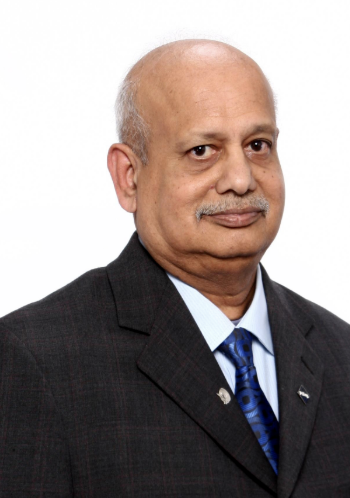 Narayana Pillai Asogan, P.Eng., FEC
Scarborough Chapter
For 12 years, Narayana Pillai Asogan has demonstrated a tireless enthusiasm for engineering and a passion to promote engineers and the profession among decision makers and within the community.
A mechanical engineer educated at the University of Ceylon in Sri Lanka, Narayana has been a strong presence at the Scarborough Chapter, serving many roles including secretary, chair and certificate coordinator.
As chair of the chapters Government Liaison Program Committee, he was involved in numerous government relations activities, including organizing all-candidates debates and participating in MPP events such as Take your MPP to Work days to build strong relationships with government decision makers. During a provincial by-election in 2013, Narayana organized a last-minute, all-party candidate's debate, which received much attention from the local press. The event helped earn the chapter special recognition at that year's PEO Queen's Park reception.
During his tenure as chapter chair, Narayana led education outreach activities in local schools, including the popular mathletics, and bridge-building competitions and introduced Mechatronics to help educate students about engineering careers.
A strong believer in succession planning, Narayana left the chapter board in 2017 to provide opportunities for younger volunteers to lead, however he continues to contribute as a member.
Narayana has worked diligently to raise the profile of the Scarborough Chapter and establish a strong connection between members, PEO and the community at large.
Watch his Order of Honour video to learn more.