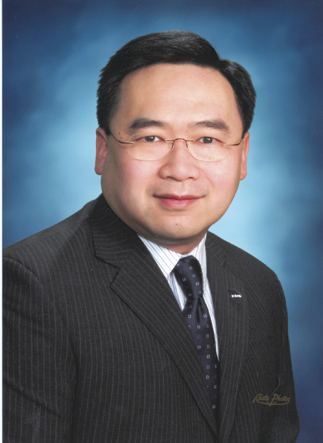 Matthew Ng, M.E.Sc., P.Eng., MBA, PMP
As a result of 15 years of dedicated work and valued leadership, Matthew Ng, P.Eng., MBA, PMP, helped the London Chapter flourish into one of PEO's most active and recognized chapters, while increasing the social standing of professional engineers within the local community.
In the mid 1990s, Matthew played a pivotal role in revitalizing the Chapter following the sudden departure of its chair and an absence of activities. Stepping in as chair for three separate terms, his efforts to build a strong team increased the chapter's visibility and promoted a culture of volunteerism. His vast array of contacts in the local business and academic communities allowed the London Chapter to attract fresh faces as volunteers, as well as sponsors for chapter events.
"You will find kinship like no other when you volunteer for a PEO chapter," says Matthew. "I found that kinship 15 years ago and I am still having fun doing it today!"
An enthusiastic promoter of education outreach programs, Matthew has been a valuable mentor to numerous engineers in the London area. In 2006, he developed and implemented the Engineering Career Navigator at the University of Western Ontario, which helps first-year engineering students choose a discipline by providing an additional resource network of professional engineers to provide support.
Matthew led a team of volunteers in the London Chapter to successfully bring PEO's 2005 annual general meeting to London, raising $15,000 worth of tangible and in-kind contributions from local industries in the process. Matthew was also a member of PEO's Finance Committee for six years.