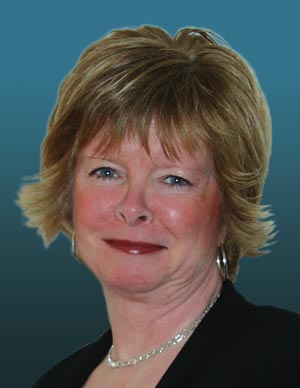 M. Clare Morris, P.Eng.
For more than a decade, Clare Morris has been active in PEO's Thousand Islands Chapter, working tirelessly to enhance the profession.
Since 1992, Engineer Morris has served as a Director, Treasurer, Chair and Past Chair of the chapter. As an original member of the Chapter Structure and Revitalization Team (START), Clare reviewed the role and purpose of chapters with a view to maximizing their contributions to the association.
She is also active with the Ontario Society of Professional Engineers (OSPE), holding various volunteer positions, including as a pioneering member of the first elected OSPE Board of Directors. She represented OSPE in the Province-wide Participation Working Group, a committee to explore ways in which PEO Chapters could provide service to both PEO and OSPE. She is currently serving a three-year term on the Board of Directors of the Ontario Society of Professional Engineers.
Dedicated as well to enriching the experience of tomorrow's engineers, Clare has been a frequent speaker to students at Queen's University, and is also an active volunteer advisor with Technology, Engineering and Management for chemical engineering students.
It is for such ongoing, wide-ranging and important activities that Professional Engineers Ontario is proud to recognize Clare Morris by investing her as a Member of the Order of Honour.