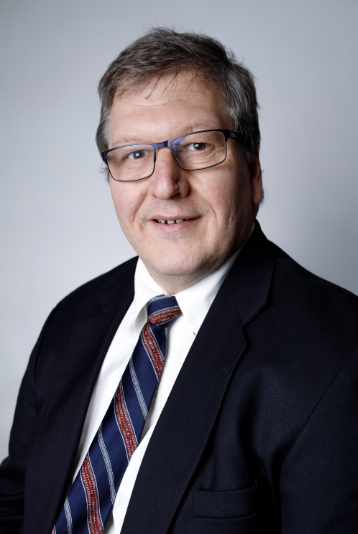 Luc Roberge, P.Eng., FEC
Porcupine/Kapuskasing Chapter
For the past 15 years, Luc Roberge has worked tirelessly to raise the profile of the northern Ontario chapters on which he's served to establish strong links between licence holders, PEO and the community.
A mechanical engineer with a bachelor of science from Queen's University, Luc has been an active PEO volunteer serving on the executive committees of the Porcupine/Kapuskasing, North Bay and Algoma chapters since 2004.
Luc served as vice chair and chair with the North Bay Chapter in 2012-13, where he was instrumental in reviewing and updating its communication strategy with members. He also chaired the Engineers Day and Bridge Building committees and served on the majority of the chapter's event committees. He rejuvenated the chapter's bridge building event for local students and greatly increased student participation, notably from francophone schools.
A strong volunteer leader, Luc encourages others to take on chapter leadership roles and is always ready to guide and mentor chapter colleagues. Currently chair of the Porcupine/Kapuskasing Chapter, his passion and enthusiasm for the engineering profession inspires and motivates others to participate and step into leadership roles.
Regardless of his personal and professional responsibilities, Luc is always committed to contributing to the chapter and promoting the profession.
Watch his Order of Honour video to learn more.