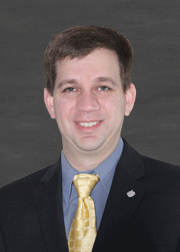 Julien Gilbert Samson, P.Eng., FEC
Chatham-Kent Chapter
Over several years volunteering with the Chatham-Kent Chapter, Julien Gilbert Samson has been a tremendous asset to the chapter executive thanks to his positive attitude, advocacy and passion for the profession.
At the chapter level, he has served in several executive capacities and has organized and volunteered at many chapter events including the annual golf and curling tournaments. He has also volunteered with many National Engineering Month activities including Impromptu Design competitions and science fairs for area schools. While working as treasurer he maintained a clear and organized budget and continues to mentor the current chapter treasurer.
At the provincial level, Julien served on the PEO Repeal of the Industrial Exception Task Force, providing valuable insights thanks to his experience in automotive and manufacturing environments. He has also been involved with numerous Western Regional Congresses, Chapter Leadership Conferences and Education Conferences.