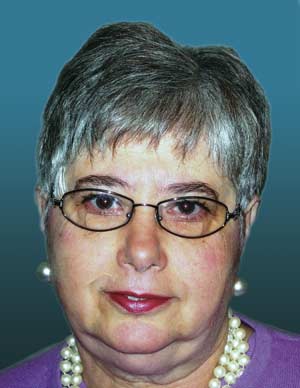 Judith Dimitriu, P.Eng.
Through active involvement with PEO for the past 14 years, Judith Dimitriu has made her mark on the engineering profession as an engineering educator and mentor of future engineers.
Engineer Dimitriu has been a member of PEO's Academic Requirements Committee since 1990, and sat on its Terms of Reference Subcommittee in 2004. For the last four years, she has been Chair of the Professional Practice Exam subcommittee, which approves the PPE exam and advises candidates who have difficulties with passing it. She has also acted as a provincial and national examiner for Mechanical technical examinations for the last 10 years.
As part of her commitment to educating the profession's next generation, Judith was involved in running a summer day camp at Ryerson University for female high school students to promote the enrolment of women in engineering. She was also involved in administering Ryerson's Mechanical Engineering program, and participated in curriculum development and accreditation activities. She also collaborated with Ryerson International in an exchange program to expose international specialists to energy policies and organizations in Canada. In this capacity, she was invited to explain in Romania the Canadian accreditation process.
She is active in the American Society of Heating, Ventilation and Refrigeration Engineers (ASHRAE), is a Past President of the ASHRAE Toronto Chapter, and is a student advisor. Judith is a member of the Canadian Engineering Qualifications Board's Basic Science Subcommittee, which reviews periodically the basic science content requirements for professional engineering licensure.
It is on behalf of the many people who have benefited from her dedication to ensuring the engineering profession's high standards that Professional Engineers Ontario is proud to invest Judith Dimitriu as a Member of the Order of Honour.