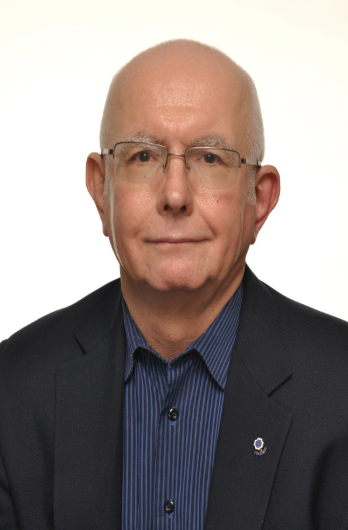 Joseph Lawrence Adams, P.Eng., FEC
London Chapter
Since becoming a PEO volunteer in 2005, Joe Adams has been a positive presence at both the chapter and provincial levels, providing advice and direction to colleagues to ensure successful programs and initiatives and help promote engineering in the community.
A mechanical engineer with degrees from Kettering University and the University of Western Ontario, Joe has served many roles on the London Chapter executive and contributed to committees for licence certificate presentations, education outreach and the government liaison.
Joe helped establish the chapter's Government Liaison Program (GLP) Committee in 2008 and, as committee chair, was instrumental in building strong relationships with all six MPPs within the chapter's boundaries. Under his leadership, the committee staged several town hall meetings bringing together local politicians and engineers to discuss topics of relevance for the engineering profession. Joe continues to provide guidance and support to the current GLP committee chair, helping to ensure the chapter remains a government relations leader within the PEO chapter system.
His commitment to service extends to the provincial level where he has been an active member of the Enforcement Committee, which is charged with advising Council on issues related to enforcement of the Professional Engineers Act.
Joe's dedication to the profession has been an inspiration to young engineers at both the chapter and provincial levels, who see him as a mentor and role model.
Watch his Order of Honour video to learn more.