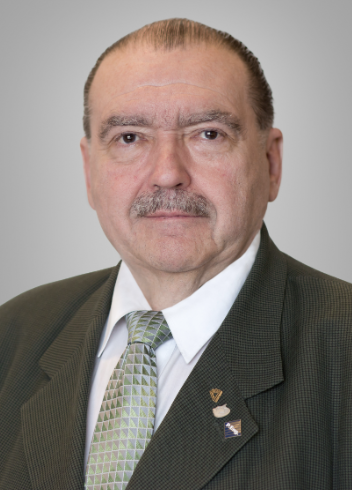 Georg Kralik, P.Eng., FEC
West Toronto Chapter (retired)
A long-time volunteer within PEO's chapter system, Georg Kralik is widely recognized as an engaging leader and mentor to engineers in his community.
A civil engineer with degrees from the University of Toronto, Georg has had a profound influence on the West Toronto and North Toronto chapters, having served as chair, vice chair and committee coordinator, as well on chapter committees related to licence presentation ceremonies, women in engineering, the annual Engineering Innovation Forum and the Engineer-in-Residence program.
Known by many volunteers throughout the province as the resident photographer at countless chapter events, Georg is also a passionate advocate for engineering outreach in schools. He has served as an Engineer-in- Residence volunteer to a Grade 8 class at Cedarvale Community School; and as a long-time FIRST Robotics competition judge, Georg encourages high school students to explore new approaches to solve problems. At all times, he enthusiastically imparts engineering knowledge and encourages students to work together to contribute their talents and perspectives.
As vice-chair of the chapter's Women in Engineering Committee, Georg championed the inclusion of women in the profession. He has served as an exemplary leader and mentor to female students interested in pursuing a career in engineering while supporting and encouraging efforts to increase gender diversity within the profession.
Watch his Order of Honour video to learn more.