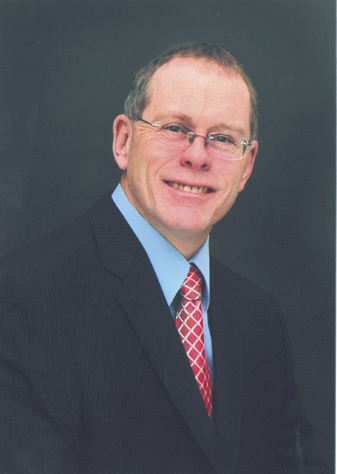 Geoff Clarkson, P.Eng.
During his 18 years of service with PEO, Geoff Clarkson, P.Eng., has been an enthusiastic and articulate supporter of the engineering profession and its outreach to the community, particularly through Ontario's education system.
Since 1998, Geoff has been a member of the Education Committee, and has led it in making decisions and developing policy statements related to the Ministry of Education mathematics and sciences curriculum. Geoff has arranged many outreach activities for students and is passionate about helping young people understand what engineers do and the profession's importance to society.
He has also been a leading supporter of and chaired the subcommittee responsible for the Engineer-in-Residence program. This program is a partnership of engineers, educators, industry and government to bring real-world experience to the teaching of science, technology and mathematics.
His dedication to the profession's next generation is also evident in his work as a member of PEO's Seamless Transition Task Force, which aims to facilitate effective transition from engineering student, to intern, to licensed professional engineer.
Having served on the executives of three PEO chapters–Kapuskasing, North Superior and Hamilton–and having chaired several Chapter Leaders Conferences, Geoff has been as involved in the chapter system as he has been in education outreach, and currently combines both interests as chair of the Education Committee.
"Involve yourself in meaningful volunteer activities."