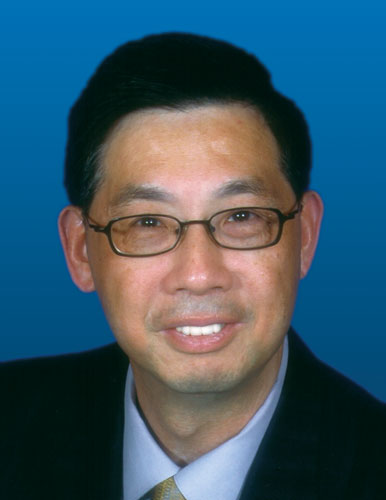 Edward Kai-Jee Poon, P.Eng.
Since 1999, Edward Poon, P.Eng., has passionately and diligently worked to raise the profile of engineers in the province.
A dynamic volunteer and mentor, Edward began his service as program director of the York Chapter, one of the most active in the province, serving two terms as both secretary and vice chair before becoming chair in 2005. As chapter chair, he often encouraged volunteers to get involved and "have fun" in whatever they are doing.
He introduced the idea of soliciting financial sponsorship from local engineering firms, which allowed the chapter's events to be held at prestigious hotels and golf and country clubs, thereby enhancing the image of the chapter and its members.
His belief in the merits of coaching engineering students led to the creation of the mentorship program at Ryerson University in 2006. The program allows York Chapter members to bring "real life engineering experience" to the classroom and guide the graduating class on a design project. The following year, a similar program was launched with Edward's guidance at York University.
A member of PEO's Enforcement Committee, Edward also serves the profession as a director of the Ontario Society of Professional Engineers (OSPE) and as the appointed Chair of OSPE's Chapter Liaison Committee.