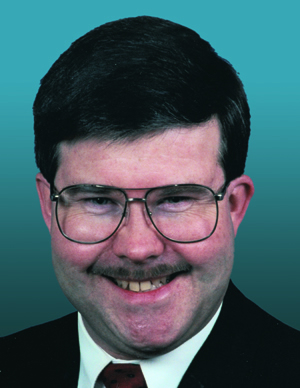 Don Grandy, P.Eng.
Other Toronto-Humber Chapter members have described Donald Grandy as the backbone of their chapter, an inspiring example of dedicated involvement.
For over 15 years, including two in which he chaired it, Engineer Grandy has been a member of the Executive Committee of the Toronto Humber Chapter, serving with integrity, honour and professionalism. He has been the chapter's Treasurer since 1991, faithfully producing an annual business plan and financial statements. Other substantial contributions to the chapter's operation include working to rationalize new chapter boundaries from a community perspective as part of inter-regional Chapter Boundary Task Force.
Engineer Grandy has also sought to further recognition of the chapters as vehicles for meeting association goals though his active participation on PEO's Annual Conference Committee, Engineering Week Steering Committee and Engineering Action (now Innovation) Forum.
Don is a strong supporter of involving newly licensed professional engineers in both the chapter and the association and always encourages and promotes their participation. As a P.Eng. who received his own certificate at one of the first PEO Licence Presentation Ceremonies, he is living proof of the value of certificate presentations in binding new members of the profession to their chapter and to the association.
For his diligent and enthusiastic service to the profession, PEO is delighted to invest Donald Grandy as a Member of the Professional Engineers Ontario Order of Honour.