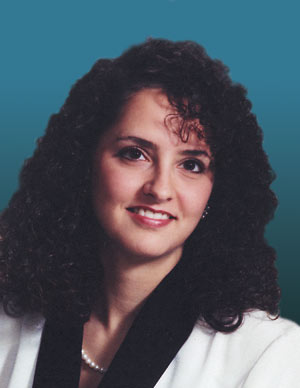 Denise Spadotto, P.Eng.
As a member of the Chatham-Kent Chapter since graduating from the University of Windsor in 1991, Denise Spadotto has promoted the engineering profession in her community.
A member and eventually President of the Student Engineering Society, Engineer Spadotto became immediately involved in her PEO chapter upon beginning her engineering career.
In 1991, Denise initiated and led the chapter's Education Outreach Program to raise awareness of engineering among elementary and high school students. This involved working with local educators to enable presentations in the classroom, and organizing Science Olympics, Career Days and other related activities.
Inevitably, Denise became involved in the Chatham-Kent Regional Science Fair, which she has chaired for the last four years. She also simultaneously chaired the Chapter Executive for two years and served a two-year term as Past Chair.
It is for her infectious enthusiasm for raising awareness of her profession that Professional Engineers Ontario is proud to invest Denise Spadotto as a Member of the Order of Honour.