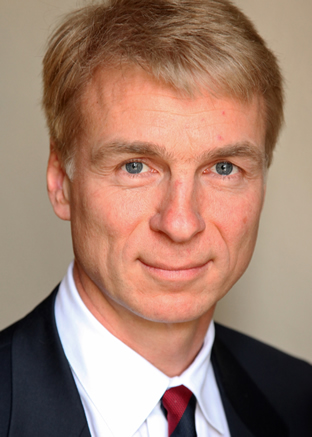 David Zingg, PhD, P.Eng.
Professor and Director, University of Toronto Institute of Aerospace Studies
Internationally recognized as a leading researcher in the field of computational fluid dynamics, David Zingg has achieved numerous advancements that have increased the competitiveness of Canada's aerospace industry.
As a Professor at the University of Toronto Institute for Aerospace Studies (UTIAS) for the past 23 years and as its Director since 2006, Dr. Zingg has championed the need to reduce the impact of aviation on the environment, and has built a highly respected team to develop technological solutions to address this issue. His research areas include aerodynamics, computational fluid dynamics, and aerodynamic shape optimization. His current research is focused on applying high-fidelity aerodynamic shape optimization to aircraft design to reduce greenhouse gas emissions from aircraft.
To help ensure that results of his research are quickly transferred to practice, Dr. Zingg has consistently engaged industry in his research activities. For many years, his research has been sponsored by two of the most prominent aerospace companies in Canada: Bombardier Aerospace and Pratt & Whitney Canada.
He also has an outstanding track record of mentoring young researchers, having supervised or co-supervised 16 doctoral students, nearly 40 Masters students and almost 60 undergraduate theses. His students have gone on to successful careers in the aerospace industry in Canada and internationally.
Dr. Zingg is co-author of Fundamentals of Computational Fluid Dynamics, a textbook used worldwide. He has held a Tier 1 Canada Research Chair in Computational Aerodynamics and Environmentally Friendly Aircraft Design since 2001, was awarded a Guggenheim Fellowship in 2004, and currently holds the J. Armand Bombardier Foundation Chair in Aerospace Flight. He serves on the Board of Directors of the Green Aviation Research and Development Network (GARDN), which brings together government, academic, and industrial partners to foster the development of technologies to reduce aircraft noise and emissions.