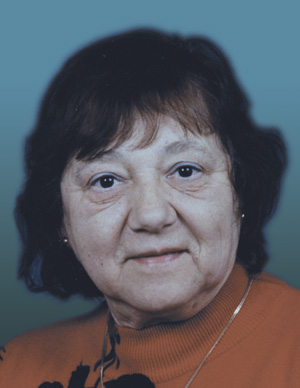 Daniela E. Iliescu, P.Eng.
Through her active involvement for the past 14 years, Daniela Iliescu has made a sustained and meaningful contribution to PEO's continuing development.
Immigrating to Canada in 1975, Daniela has used the insight gained from her experiences to mentor other international engineering graduates – assisting them to achieve their P.Eng. licences with an almost perfect success rate.
A staunch supporter of women in engineering, she also worked toward inclusiveness within the profession through faithful involvement on the Women in Engineering Advisory Committee for many years.
Also interested in PEO's broader scope, Daniela used her over 40 years of experience as an electrical engineering specialist to bring a wealth of knowledge in finance, value and procedures to the PEO Council table for 13 years. During that time she was a Lieutenant Governor-in-Council Appointee, a Councillor-at-Large and an East Central Regional Councillor, in addition to serving on the Regional Councillors Committee and the East Central Regional Nominating Committee.
Retiring from Council in 2006, today she serves the association through active participation on the Discipline Committee, of which she's been a member for the past 14 years.
For distinguished service dedicated to making her profession a model of self-regulation, the association is privileged to invest Daniela E. Iliescu, P.Eng., as a Member of the Professional Engineers Ontario Order of Honour.