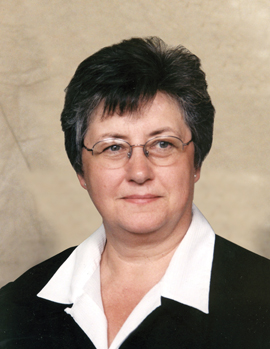 Catherine Redden
During her seven years of service on PEO Council as a Lieutenant Governor Appointee, Catherine Redden exhibited an exemplary work ethic and drew on her experience as mayor of Campbellford to expose fellow members of Council and committees to principles of good governance and sound management.
The extent of Catherine's involvement with PEO exceeds the contributions of many members of the engineering profession and the quality of her contributions consistently exceeded expectations.
During her time on council, she also served on the Registration, Finance, Human Resources and Compensation, and Executive committees, as well as the 2005 Strategic Plan subcommittee.
Throughout her involvement with PEO, she was diligent in her efforts to understand and work with a profession that was outside of her area of expertise.
Catherine is quick to state that it didn't take her long to realize that the engineering profession is well served by the PEO Council and staff in its efforts to ensure the public interest is served and protected.
In addition to her involvement in formal PEO business, Catherine availed herself of PEO's less formal social networks and took time to speak with numerous members and other stakeholders. She is a familiar face as a national anthem singer at Ontario Professional Engineers and Order of Honour awards dinners.