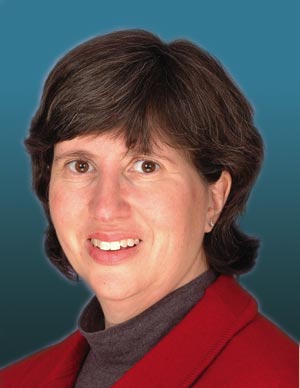 Carolyn Adams, P.Eng.
For over a decade, Carolyn Adams has supported women in the engineering profession through committed involvement in PEO committees and in the wider community.
A member of the Women in Engineering Advisory Committee for four years, Engineer Adams played a leading role in nominating female engineers for awards and in organizing key initiatives to support women in engineering. As a result of her dedication, many female engineers have been recognized by PEO and by other organizations for their contributions to the profession and to society.
Carolyn was also a participant in Engineering Dimensions' Round Table on Women in Engineering in 1994. An active member of the PEO Awards Committee for six years, she helped steer the transition of the service awards program from the Order of the Sons of Martha to the Order of Honour. Currently, Carolyn is an undergraduate judge for the Canadian Engineering Memorial Foundation, where she combines her support of women in engineering with her experience on the Awards Committee.
It is for this sustained commitment of truly productive service that Professional Engineers Ontario is proud to invest Carolyn Adams as a Member of the Order of Honour.