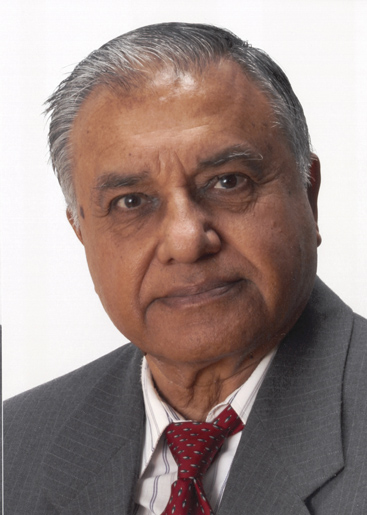 Aziz Akhtar, P.Eng.
For more than 20 years, Aziz Akhtar, P.Eng., worked tirelessly to improve the institutions and services for the engineering profession in Canada, for the betterment of its members, the profession, and the public.
Working first within PEO committees such as the Salaried Engineers Division (SED), Aziz was motivated by his firm belief that the profession needed both a strong regulatory body and a strong service organization.
When the SED was spun off by PEO in 1979 as the Canadian Society for Professional Engineers (CSPE), the new national body took on a broadened mandate to work toward issues facing the profession and its members, and serving the needs of all engineers. It was under Aziz's steady hand as a member of the CSPE Board of Directors from 1979 to 1999, including several terms as its president, that CSPE grew in stature and became known as a voice for engineers.
In the late 1990s, with a growing movement in Ontario to separate advocacy and member services from the regulatory functions at PEO, he became a member of the Joint PEO/CSPE Advocacy Implementation Committee, contributing greatly to the formation in 2000 of the Ontario Society of Professional Engineers as the advocacy and services body for engineering in the province.
Always an active voice on topics of concern to engineers, the profession and the public, Aziz has made many submissions and presentations to government and external organizations.
"The significant thing in engineering is not so much to obtain new facts as to discover new ways of thinking about them," he says.