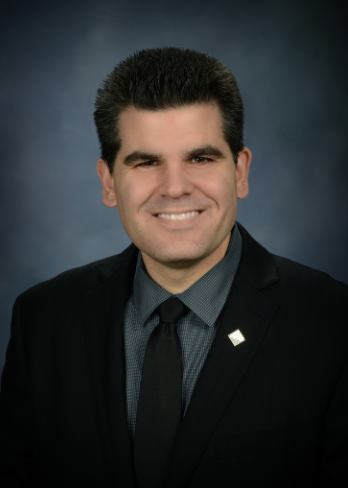 Andrew Dowie, P.Eng., FEC
Windsor-Essex Chapter
Recognized as the first recipient of the G. Gordon M. Sterling Engineering Intern Award in 2010, Andrew Dowie has provided dedicated service to the profession by volunteering on the Sterling Award subcommittee, as well as the PEO Windsor-Essex Chapter, which he joined in 2006 and chaired in 2013 and 2014.
While he has held many valuable volunteer positions with the chapter, his passion for politics has led to notable contributions to its Government Liaison Program committee, on which he served as chair and represented the chapter at various galas, conferences and luncheons with politicians; promoted the importance of the engineering profession; and provided a great link between the government and PEO. Additionally, Andrew invited politicians to PEO events to facilitate networking and enable chapter members to share thoughts on infrastructure, budgets and the need for engineers to be involved in government decision-making.
A strong believer in having more engineers involved in the political process, Andrew worked closely with PEO to create its first annual Candidate College, recruiting past and present politicians to discuss the importance of having engineers run for office and how to run a successful campaign.
For many years and continuing today, Andrew has volunteered his time to support his community. He serves on numerous citizen committees and boards and as a long time leader with Scouts Canada, and has served as a judge at both the Windsor Regional Science, Technology and Engineering Fair, and the Canada Wide Science Fair in Windsor.
Watch his Order of Honour video to learn more.