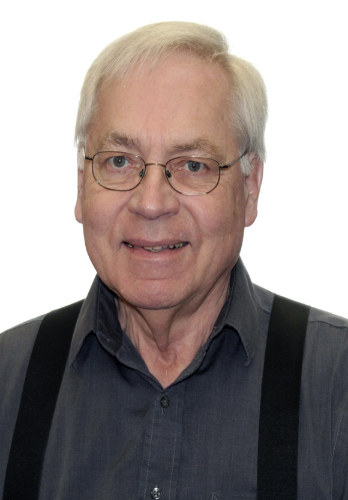 William Elliott (Bill) Jackson, P.Eng., FEC
Ottawa Chapter
Throughout his 35-year volunteer association with PEO, Bill Jackson has always demonstrated professionalism, leadership and a capacity for volunteer work.
A graduate of the bachelor of engineering program at McMaster University and the master of engineering program at the University of Ottawa, Bill has served on a wide range of PEO committees, subcommittees and task forces since 1984.
He began volunteering on PEO's Professional Practice Committee in the mid-1980s, helping to develop standards of qualification and practice for the profession. He ultimately chaired two related subcommittees where he helped develop two influential guidelines: The Use of Computer Software Tools by Professional Engineers and the Development of Computer Software Affecting Public Safety and Welfare and Professional Engineers Providing Communication Services.
Bill has also been a long-time member of the Enforcement Committee (since 2000) where he's shown outstanding leadership in expanding PEO's enforcement activities, including the development of the regulator's policy in this area.
As an Experience Requirements Committee (ERC) member, he has tirelessly advocated for practitioners in emerging disciplines such as communications and software engineering, promoting licensure of qualified candidates practising in those fields. As a member of the joint ERC-Academics Requirements Committee (ARC) group formed in 2015, he helped develop the limited licence application process.
Bill was also a member of the Joint Engineering and Natural Science Task Force from 2010 to 2012, which ultimately recommended creating the Overlapping Practices Committee to assess situations where a natural scientist may be doing engineering work.
A prolific volunteer across a broad range of committees and task forces, Bill has helped create a stronger profession through his time, passion and professional experience.
Watch his Order of Honour video to learn more.