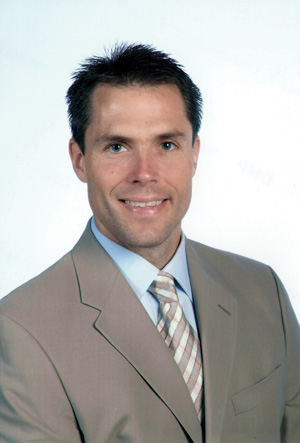 William Altenhof, PhD, P.Eng.
Associate Professor, Mechanical, Automotive and Materials Engineering, University of Windsor
In just over a decade, William Altenhof, PhD, P.Eng., has completed his doctorate, obtained his P.Eng. licence, and founded an important research program investigating head and neck injuries children suffer in car crashes–research with the potential to save thousands of young lives.
Dr. Altenhof has also studied metal fatigue in the structures of trucks that transport large cars, which has helped enhance the safety and efficiency of his region's largest industry. His research group's current designs for energy dissipation systems are being implemented in safety harness systems, and can also be applied in automotive, aerospace, and military safety systems.
He was appointed a regular faculty member at the University of Windsor while still in his 20s, quickly gaining promotion and tenure. His consistently high standards for students and for himself have paid off in a widely known program of automotive education and research that is winning awards for his students.
Dr. Altenhof has published many research articles and secured significant research funding. In addition, he has successfully supervised 16 graduate students, five at the doctoral level, published over 70 technical publications, and received a patent.