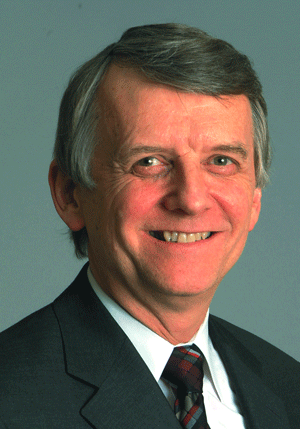 Thomas (Tom) Robert Closson, M.B.A., B.A.Sc., P.Eng.
President and CEO, University Health Network (retired)
Tom Closson has made invaluable contributions to the management of Canadian health care through introducing and advancing industrial engineering concepts and methods within this setting.
He started his career at the Hospital for Sick Children in its Industrial Engineering Department and has focused his career ever since on health care, through employment in health agencies and government and as a consultant.
Closson actively led and encouraged the introduction of systems approaches to the management of Canada's health services. Prior to stepping down earlier this year, Closson served a five-year, award-winning tenure as president and chief executive officer of the University Health Network (UHN) in Toronto, a three-hospital network with both assets and annual operating revenues of more than $1 billion. This year, UHN was recognized as one of the Top 100 Employers in Canada in Maclean's magazine for the second year in a row.
Previously, Closson was president and chief executive officer of both the Capital Health Region in British Columbia and Sunnybrook Health Sciences Centre in Toronto. He also served on numerous voluntary Boards directed towards improving Canada's heath system, including Cancer Care Ontario, the Canadian Organization for Advancement of Computers in Health, the Canadian Institute for Health Information and the Institute for Work and Health.
Throughout his career, Closson has mentored young industrial engineers and others to develop careers in health system improvement and management. His goal has been to encourage the health care system to make better use of analytical models and techniques to improve its performance.