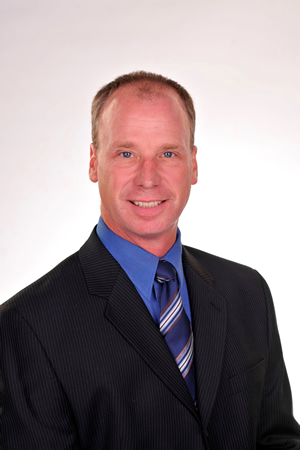 Stephan Matusch, P.Eng., MBA
President, Ionic Engineering Limited
As co-founder and now majority owner of Ionic Engineering Limited, Stephan Matusch combined his love of "big expensive toys" with his love of business to transform a one-man operation into a multi-million-dollar international company employing more than 50 people in Ontario.
Under his guidance, Ionic Engineering specializes in automation for heavy industry. Automation has been relatively slow coming to the mining industry due to the harsh environments and heavy loads. Driven to find workable solutions to problems that were previously impossible to solve, Matusch acted on his realization that robotic technology had become sufficiently robust for heavy industry. As a result, he has become a leader in applying this technology in these severe environments by innovating and developing new, highly reliable and highly productive machine designs. Now, thanks to a robotic copper stripping machine (CSM) designed and built by Ionic Engineering, most CSMs incorporate robotics today.
The seed of Ionic Engineering was planted back in 1995 when Matusch returned home to Sudbury to help out in his family's business. He soon decided to go into business for himself and branched out, working at first out of his garage. In 1998, he incorporated Ionic Engineering and one year later had landed some small contracts from Inco in Sudbury. By 2005, the company was winning large projects and today, Ionic generates $11.5 million in annual revenue and has put custom automation equipment on every continent.
A great source of pride for Matusch is that he has managed to create and maintain high-paying skilled jobs in Northern Ontario and in Canada. He encourages input and collaboration from his staff and thrives on developing young engineers within the company.
Outside of his professional work, Matusch has made a significant contribution to the Sudbury community as the initiator and founding director of the SudburyROCKS!!! Race, Run or Walk for Diabetes. The event has grown every year since its inception in 2006, raising more than $200,000 for the Canadian Diabetes Association.