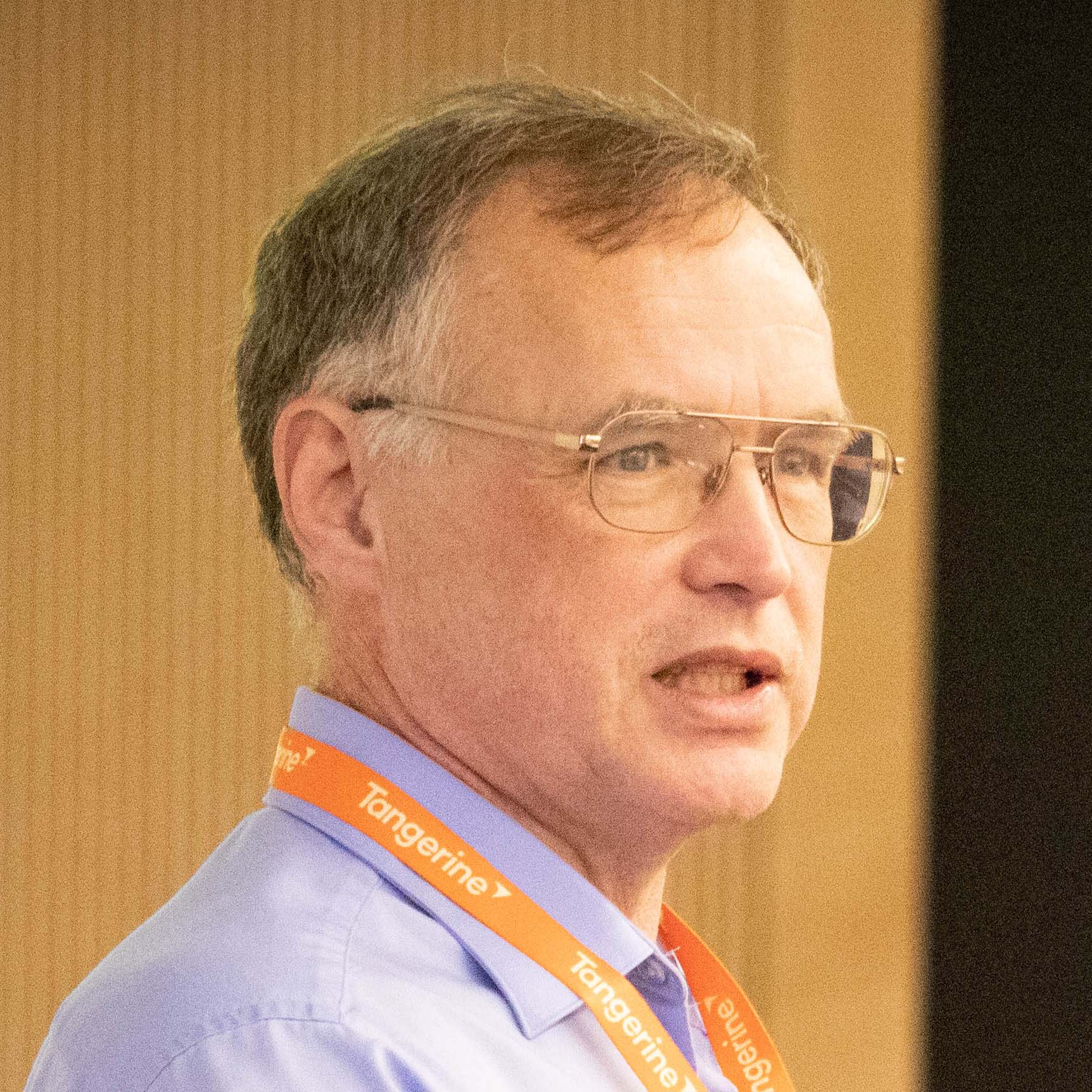 Roydon Fraser, P.Eng., FEC
Officer of the Order
A passionate volunteer with both PEO and the Grand River Chapter since 1994. Roydon Fraser has demonstrated his commitment to the growth and development of the engineering profession.
Roydon started his volunteer service for PEO in 1994 as an executive member of the Kitchener-Waterloo Chapter (later amalgamated into the Grand River Chapter), which he served as chair in 1996. He was also elected to Council as a Regional Councillor, and then Councillor-at-Large, during the nine times he ran for Council since 1998, retiring from Council in 2019 upon the introduction of term limits
He has served on PEO's Academic Requirements Committee (ARC) since 1998, twice serving as chair. He drafted the first version of the ARC manual, aka the "Red Book", a highly valuable guide for ARC members to maintain consistency while assessing the academic qualifications of non-CEAB graduates. These are significant activities to further improve the application process and satisfaction of applicants. He has also been an active member of the Canadian Engineering Qualifications Board and has been instrumental in drafting and/or improving many reports, and communicating the relevant issues to the ARC.
Roydon has also served on a wide range of PEO committees and task forces, including the Licensing, Discipline, Legislation, PEO National Framework, Code of Ethics, Licensed Specialties, Joint Engineering and Natural Science, Evolution of Engineering Admission.
Roydon's contributions as a PEO volunteer in all these endeavors are notable for their quality and passion. He consistently offers fresh perspectives on issues under discussion and is quick to point out the "devil in the details", and is well known for asking Council "what is the problem?" Most importantly, his views and arguments are based on a firm understanding of the fundamental principles of professional self-regulation.