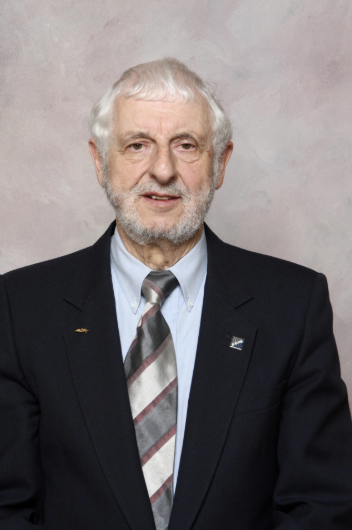 Roger Jones, P.Eng., LSMIEEE, FEC
Willowdale/Thornhill Chapter
For nearly 10 years, Roger Jones has been a dedicated volunteer and influential force at PEO.
A graduate of Imperial College, London University, Roger began volunteering for PEO in 2010, with service on the Professional Standards Committee and Emerging Disciplines Task Force. Since then, Roger has shared his talents across a wide variety of regulatory activities. Both during and after his six years on Council as councillor-at-large, he served as a member and chair of the Finance Committee; also as a member of the Central Election and Search Committee, the OSPE-PEO Joint Relations Committee, the Council Composition Task Force, the Continuing Professional Competence Program Task Force, and the Public Information Campaign Task Force.
As Finance Committee chair, Roger was committed to fiscal prudence, initiating the inclusion of "actuals" versus "budgeted amount" into the PEO budgeting process. He also meticulously analyzed budget items line-by-line to ensure accuracy and reasons for significant variances in the items. He also contributed to getting significantly increased investment revenue on our reserve and pension funds.
As Council liaison to the Emerging Disciplines Task Force, Roger brought a deep understanding of licensure for engineers in newer, high-tech fields thanks to his background in electronics and control systems engineering. He has been instrumental in contributing material for both the Communications Infrastructure and Nano-Engineering sub-groups and assisted in formulating Council motions and notes to ensure councillors understand the challenges around regulating emerging disciplines.
Roger is a strong advocate for creating a wider and more balanced engineering profession, and has contributed to ensuring PEO maintains a positive and healthy work environment.
Watch his Order of Honour video to learn more.