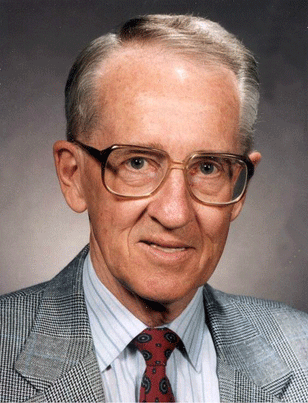 Ralph Carl George Haas, Ph.D., P.Eng.
The Norman W. McLeod Engineering Professor and Distinguished Professor Emeritus, University of Waterloo
As a researcher, educator and mentor in the field of civil engineering, Dr. Ralph Haas has achieved national and international recognition for important contributions to pavement engineering and infrastructure management.
Dr. Haas pioneered the application of systems concepts and developed innovative technologies for managing networks of paved roads. His concept is now used by municipal, provincial, state and federal government transportation agencies in North America and abroad.
He has maintained a prolific output of research over four decades. Recently, he led a research team at the University of Waterloo that received an unprecedented $9-million funding package from federal, provincial, regional and private sector partners to advance state-of-the-art research into Canadian pavement and transportation.
He has lectured and consulted worldwide, published over 400 papers, and authored 12 books, which are widely used in the field.
He is the only academic to be elected an honorary life member of the Transportation Association of Canada, the national organization for those working in transportation and in 1999 was the first recipient of the Canadian Society for Civil Engineering's Sandford Fleming Award for "outstanding contributions to research and education in the field of transportation engineering".
Dr. Haas has received various honours and awards for his contributions, including the country's highest civilian honour, the Order of Canada; highest academic honour, Fellow of the Royal Society of Canada; and highest engineering honour, Fellow of the Canadian Academy of Engineering.