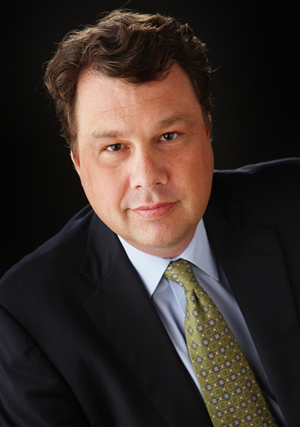 Nils Voermann, P.Eng., MBA
Global Managing Director, Technologies, Hatch Ltd.
The work of Nils Voermann, P.Eng., is reflected in the design of metallurgical furnaces on every continent. His engineering has significantly enhanced the safety, environmental performance and productivity of metals smelting operations. Nils joined Hatch Ltd. in 1989 as a Junior Engineer, and is now Global Managing Director, Technologies.
Early in his career, Nils engineered the installation of patented furnace wall cooling elements that increased the life of Stillwater Mining's platinum smelting furnace in Montana from a few months to several years. He also engineered a new ore feed system that enabled an 18 per cent increase in furnace production with the same power input. Later, Nils was appointed leader of Hatch's Furnace Design Group. He led the design and construction of the world's highest power and most productive ferronickel furnace for a client in Korea, started up in 2008. Through a string of such innovative and successful projects in Canada, U.S.A., South Africa, Colombia and Korea, he expanded Hatch's metallurgical furnace design team more than four-fold, to over 60 engineers and draftspeople. The Furnace Design Group achieved global scope, and has become recognized as a world leader in its field.
Voermann has developed an international reputation as an expert in the design, construction and start-up of the world's largest and most advanced smelting furnaces. He is known for his leadership by example, fostering innovation in his teams, and is himself co-inventor of three patented technologies and recipient of Natural Resources Canada's Technology Transfer Award.
Today, under Voermann's direction of its Technologies business unit, Hatch maintains a strong pipeline of mining & metals, infrastructure and energy technologies in various stages of development and commercialization. These include a novel steelmaking process that produces steel from direct-reduced iron in only one step and a new, environmentally-friendly in-situ method to extract oil from the oil sands of Alberta, using solvents rather than water.
In addition to his work with Hatch, Voermann actively supports the profession through participation in technical societies, including the Canadian Institute of Mining and Metallurgy, and as a frequent author of award-winning technical papers. An airplane pilot in his free time, Nils enjoys sharing his passion for flying with aspiring young aviators.