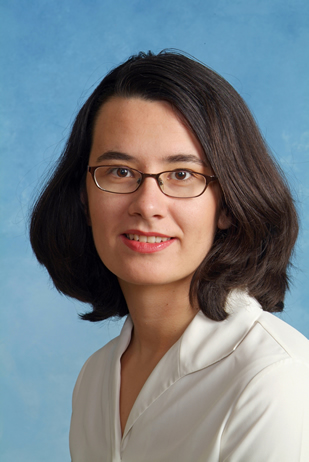 Milica Radisic, PhD, P.Eng.
Associate Professor, Institute of Biomaterials and Biomedical Engineering University of Toronto
As a professor at the University of Toronto's Institute of Biomaterials and Biomedical Engineering, Dr. Milica Radisic has quickly become an international leader in the emerging field of tissue engineering and regenerative medicine.
Her work on the development of new heart tissue has received wide acclaim for its novel approach and successful results, and has the potential to significantly improve the quality of life for the estimated 70,000 Canadians who suffer from heart attacks each year.
Dr. Radisic was the first to employ electrical stimulation during cellular growth to mimic the beating of a heart. As a result, the developing tissue behaves in the same manner as normal heart tissue, and can be applied as a patch over damaged tissue or used to replace dead or damaged tissue.
For this important breakthrough, Dr. Radisic has been profiled in numerous publications, including the Toronto Star, Toronto Life, and The Scientist, which proclaimed her as "Scientist to Watch" in 2010. She was also identified as one of the Top 35 Innovators Under 35 by MIT's Technology Review in 2008.
Committed to increasing the enrolment of women in the profession, Dr. Radisic has participated in various outreach activities to promote opportunities for young women in engineering and science, and to inspire the next generation of engineers.
Dr. Radisic received her PhD in Chemical Engineering from the Massachusetts Institute of Technology in 2004, after obtaining a B.Eng. from McMaster University in 1999. Prior to joining the University of Toronto in 2005, she was a postdoctoral associate at the Harvard-MIT Division of Health and Science Technology.