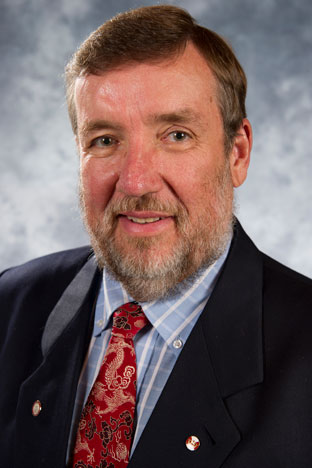 Keith W. Hipel, PhD, PEng, FCAE, FRSC, FEIC, FIEEE, FINCOSE, FAWRA
Senior Fellow, Centre for International Governance Innovation University Professor, Department of Systems Design Engineering, University of Waterloo
Keith Hipel is internationally recognized as an outstanding academic whose passion to develop systems thinking methods to ascertain how humans can live in harmony with one another and their environment has advanced the engineering profession.
Much of Dr. Hipel's research focuses on developing and applying conflict resolution, multiple objective decision making, and time series analysis from a systems design engineering perspective. The main application of these decision technologies is in water resources management, hydrology, environmental engineering and sustainable development, with industrial, military and government organizations in Canada and abroad benefitting from the results.
Through his teaching as University Professor in Systems Design Engineering at the University of Waterloo, Dr. Hipel provides engineering students with a valuable systems perspective that takes into account the physical and societal systems aspects of pressing inter-disciplinary challenges in management and governance. He also founded and is director of the university's Conflict Analysis Group.
A recipient of the Distinguished Teacher Award and the Award of Excellence in Graduate Supervision from the University of Waterloo, Dr. Hipel has contributed substantially to the internationalization of engineering education by establishing and directing exchange programs that enable Canadian students to study in Japan and work in Japanese industry.
Dr. Hipel has received widespread recognition for his research and professional achievements via Fellow designations from several organizations, including the Royal Society of Canada and Canadian Academy of Engineering. He is also the recipient of the top international research prize in Systems Engineering, the Norbert Wiener Award from the IEEE Systems, Man, and Cybernetics Society. International fellowships have allowed Dr. Hipel to work on joint research projects in Asia, Europe and the Middle East.