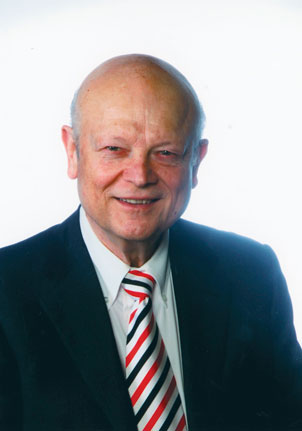 Joseph Paradi, Ph.D., P.Eng., FCAE
Professor Emeritus, Chair in Information Engineering, University of Toronto Executive Director, Centre for Management of Technology and Entrepreneurship
For over 40 years, Joseph Paradi has been a successful entrepreneur, applying his talents both in business and in academe.
As a business leader, Dr. Paradi established himself as a vigorous and successful entrepreneur, having founded or provided guidance to 10 companies, including Dataline Incorporated, which he founded in 1969. With an original focus on time sharing services, the company evolved in response to consumer needs to concentrate on software package processing and, later, on real time database and communication-oriented services. Over the 20 years Dr. Paradi led the company, it grew from two to almost 200 employees, serving over 5000 users worldwide in the investment and banking industries.
He is also the founder of Parcorp Ltd., which nurtures the growth of small Canadian high tech companies.
In 1988, Dr. Paradi was recognized as the Entrepreneur of the Year by the Financial Services Industry Division of the Information Industry Association.
Recognizing engineering students had little access to business education and understanding industry's need for engineers with business acuity, Dr. Paradi initially developed and taught a wildly popular series of courses at the University of Toronto to fill this void and inspire entrepreneurship amongst a new generation of engineers.
Then, backed by financial commitments from three Canadian financial institutions and Bell Canada, he created a research program in business optimization and entrepreneurship at U of T. The Centre for Management of Technology and Entrepreneurship, established in 1989, conducts research into productivity improvements, efficiency studies, benchmark definition and information technology for the Canadian financial services industry.