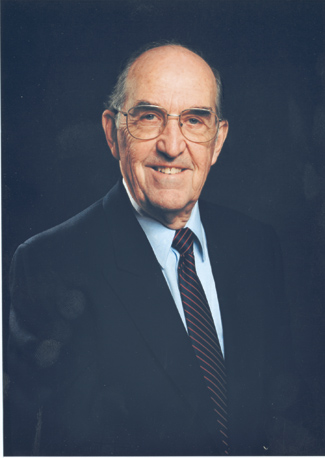 John Lipsett, P.Eng.
Since becoming licensed in 1959, John Lipsett, P.Eng., has been actively involved in and made significant contributions to the activities of his chapter and of PEO.
An active member of the Algonquin Chapter, John served on the chapter executive in numerous roles from 1974-1979 and from 1992-1994, including chairing it twice. While chair in 1978, he initiated a close and ongoing relationship between the military professional engineers of Camp Petawawa and the chapter.
Credited by colleagues with providing sage advice on issues related to PEO, chapter activities and regional governance, John's recommendations and judgment were highly valued by the executives and the members of his chapter.
As a member of a local committee commemorating the 100th anniversary of engineering as an organized profession in Canada, he helped with the design and installation of two structures recognizing the CANDU nuclear reactor as one of the 10 most significant engineering achievements.
A recipient of PEO's Engineering Medal for Research and Development in 1984, John's dedication to his profession and unstinting volunteer service to PEO's Professional Engineers Awards Committee for 17 years have had a lasting impact on the integrity and effectiveness of the Ontario profession's awards program. His article "Celebrating Engineering Achievement" is showcased on PEO's website as a reminder of the importance of recognizing engineering excellence.
"For PEO, the Awards program provides an effective and uplifting counterbalance to the constraining hand of regulation," he says.