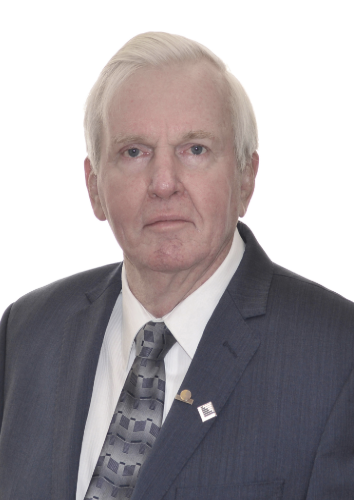 John Douglas Glover, P.Eng., FEC
East Toronto Chapter
Since his induction into the Order of Honour as a Member in 2002, John Glover has continued to demonstrate continuous and significant service to the profession.
A graduate of the University of Toronto's bachelor of applied science program, John has served as a PEO volunteer at both chapter and provincial levels for almost 30 years—including 26 years as a member of the East Toronto Chapter board, where he served as chair from 1992 to 1995 and from 2007 to 2010.
After being inducted as a Member of the Order of Honour, John has been a constant fixture on the East Toronto Chapter executive, serving as vice chair, chair and past-chair. During this time, he helped organize over 100 seminars, more than 30 technical or social tours, many chapter licence certificate ceremonies and several annual general meetings.
At the provincial level, John has served in several capacities including as the East Central Region representative on the Chapter Boundary Task Force and moderating the PEO president's Townhall Meetings and several PEO Council election webcasts and debates. For over a decade, he has been a member of the planning committee for the annual Engineering Innovations Forum.
At both the chapter and provincial levels, John provides guidance and mentoring for new volunteers, encouraging people to step into roles where he believes they would be an asset and helping them grow as people and engineers.
Throughout his volunteer career, John has demonstrated quiet leadership within the profession, and volunteered tirelessly to support the operation and governance of PEO.
Watch his Order of Honour video to learn more.