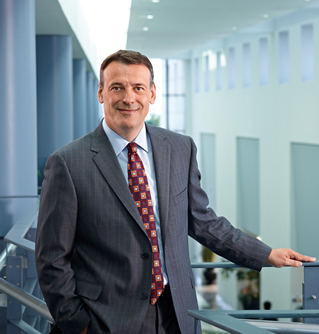 John Bianchini, P.Eng., FCAE
Chief Executive Officer and Global Managing Director, Metals, Hatch, Mississauga
John Bianchini has enjoyed a spectacular 27 year engineering career with Hatch Ltd. He has shown continuous personal advancement and leadership, progressing through the roles of process engineer, project area manager, regional manager, global manager and finally Chief Executive Officer of Hatch Ltd. During the last decade, John has played an important role in the growth of Hatch, especially in the expansion and globalization of the business in South Africa, Australia, Peru and Brazil and more recently in China. As President and CEO of Hatch, John is responsible for more than 10,000 employees located in 80 offices on six continents, with capital projects totaling more than $50 billion dollars under management.
Engineer Bianchini's leadership of Hatch project teams has established a very successful record of delivering modern highly productive smelters and refineries around the world. He is well-known for his skillful recruiting of project teams to ensure every project has a balance of technical mastery and strong project leadership. He ensures that the younger members of project teams are given skill-stretching opportunities and are awarded responsibility and advancement early in their careers.
John takes a keen interest in university engineering programs and has led seminars in engineering and project management and is actively involved in recruiting. Recently, he joined the Advisory Board of Chemical Engineering at the University of Toronto. In 2011, he was elected as a Fellow of the Canadian Academy of Engineering.