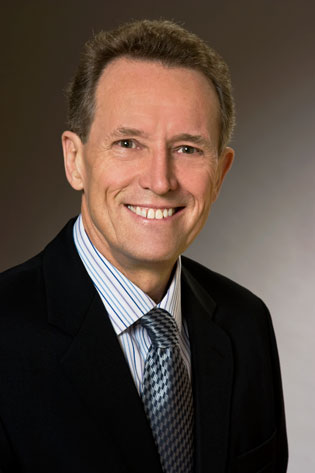 Jeffrey Packer, Ph.D., D.Sc., P.Eng.
Bahen/Tanenbaum Professor of Civil Engineering, University of Toronto
Recognized as one of the world's leading experts on structural steel design and construction, the impact of Jeffrey Packer's research on engineering practice worldwide has been enormous.
Since his initial appointment at the University of Toronto in 1980, Dr. Packer has been a major researcher and teacher in the fields of structural behaviour and the use of hollow structural sections – participating in significant structural engineering projects in Canada and around the world.
During the late 1980s, one of Ontario's focal projects was the design-build construction for SkyDome, now called the Rogers Centre. Never before had a retractable roof stadium of this size – a 205-metre span – been achieved. Having specialized expertise in designs with tubes, which made up the 7,000-tonne roof structure, Dr. Packer was recruited to perform the R&D necessary to ensure a safe structural design of the roof members and connections. In the summer of 1989, the stadium opened and he was promoted to full professor–one of the youngest in the civil engineering department's history.
Because the lack of adequate design guidance for tubular steel structures had became evident during the SkyDome project, Dr. Packer published the book, Design Guide for Hollow Structural Section Connections, in 1992 as a design guide for practising structural engineers. The book became an international best-seller and its two editions still serve as the world's most popular, single-volume reference publication on all aspects of hollow-section steel connections.
The principal investigator of over $8 million in research grant funding at the university since 2005, Dr. Packer has published more than 200 refereed articles in journals, monographs and technical conferences.