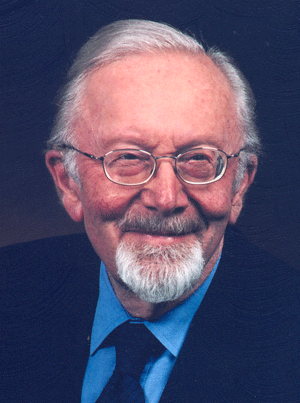 Gordon R. Slemon, Ph.D., P.Eng.
Professor Emeritus, Electrical and Computer Engineering University of Toronto
Dr. Gordon Slemon is a highly productive and talented engineer who has made extraordinary contributions to the growth and development of the engineering profession.
As a recognized international authority on the analysis, design and development of electric machines and controlled drive systems, Dr. Slemon has authored more than 175 technical reports and publications, and served as an engineering consultant to approximately 70 Canadian organizations.
During his lengthy and productive tenure as professor of electrical and computer engineering at the University of Toronto, Dr. Slemon was appointed to chair the department and then as dean of the faculty of engineering and applied science. He provided further leadership to the profession as director and president of the Canadian Academy of Engineering and as vice chair and chair of the Council of Ontario Deans of Engineering.
Notwithstanding the demands of his teaching and research career, however, Dr. Slemon chose to use his talents to improve the global community. He spent a year in India as a technical advisor to the Canadian Colombo Plan, establishing a new engineering college. Also, he was involved in setting up graduate engineering programs in Cuba, Saudi Arabia and China.
Dr. Slemon is widely recognized for his accomplishments. He was named Canadian Engineering Educator of the Year in 1992 and was appointed an Officer of the Order of Canada in 1995. He holds an honorary doctorate from Memorial University in St. John's and is an Honorary Fellow of the UK Institution of Electrical Engineers.