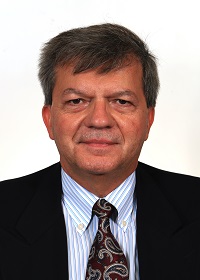 Endre (Andrew) Bakos, P.Eng., C.E.T., PMP
Project Manager, Toronto Transit Commission (TTC)
If you've ever used Wi-Fi inside a Toronto Transit Commission (TTC) subway station, thanks are in large part due to Endr(Andrew) Bakos—a TTC engineer and project manager who oversaw the successful implementation of the 20-year Wireless Services in TTC Subway initiative that now delivers wireless services to subway riders on Canada's largest public transportation system.
Starting from scratch, after studying successful public transportation wireless services initiatives from around the globe, Bakos managed the feasibility, procurement, design and deployment of the massive project. His work included bringing together various interests and partners to deliver world-class subway wireless services—including free Wi-Fi for transit riders (and anyone else around TTC stations) for at least a one-hour session, as well as cellular service for multiple service providers.
The achievement, which marks the high point of his engineering career, illustrates Bakos' exceptional ability combined with genuine and consistent care in executing public infrastructure projects to ensure better health, safety and wellness for the public. Today, the Wireless Services in TTC Subway initiative ranks as one of the most appreciated services for TTC riders.
Since Bakos joined the TTC as a millwright apprentice in 1983, he has risen steadily in service of the City of Toronto, including work in TTC's Engineering and Construction Group (managing the five-year installation of the subway's communication and fibre optic cable network), and ultimately culminating in the Wireless Services in TTC Subway project.
Besides his work as a TTC engineer, Bakos finds time to help and mentor young engineers—particularly newcomers to Canada. Throughout his career, he has been heavily involved with the Toronto Region Immigrant Employment Council (TRIEC), assisting international engineering graduates in their understanding of professional engineering in Ontario and Canadian workplace culture. His protégés' successes in establishing Canadian engineering careers inspires Bakos to continue with his mentoring mission and to give back to the professional engineering community, while creating his own legacy and leaving a lasting impact.
​
"My experience with mentoring has taught me that the professionals who come to Canada from other countries already have great technical skills," he says. "What they need is help in building their soft skills and guidance in understanding the Canadian work culture. I would advise fellow mentors to be patient, because it does take time and effort, but the benefits make it really worthwhile."