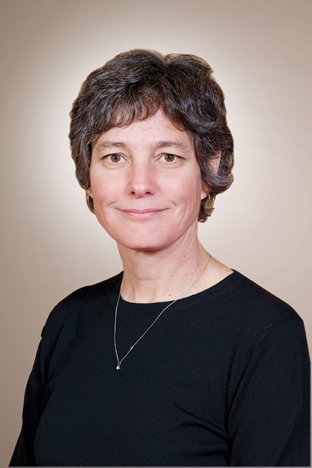 Elizabeth A. Edwards, PhD, P.Eng.
Professor, Department of Chemical Engineering and Applied Chemistry, University of Toronto Director, BioZone
Elizabeth Edwards is an outstanding educator, engineer and researcher, whose research has been instrumental in finding effective ways to remove industrial pollutants from our soil and water.
Her achievements have substantially advanced the engineering profession in the area of bioremediation of groundwater contamination. This work has led to the development of innovative techniques for using bacteria to clean up contaminated groundwater sites, mainly those polluted by a common dry-cleaning agent (perchloroethene) and a degreasing solvent (trichloroethene). Linked to significant health problems for more than 80 years, both rank among the world's most common and persistent groundwater pollutants.
Traditional clean-up costs are exorbitant, and treatment processes are very slow. One of the most notable of her contributions to the scientific and engineering communities is the development of a microbial culture called KB-1, which destroys contaminants, costs less than half as much as pump-and-treat remedies, works more quickly and requires less energy. More than 200 U.S., Canadian and European sites have used this bioremediation process, resulting in significant depletion of contaminants and in some cases, site closure.
Dr. Edwards has also been highly successful in securing major research grants. This funding enabled the establishment in 2007 of BioZone, a faculty-wide, multidisciplinary centre for collaborative bioengineering research housed within the Department of Chemical Engineering and Applied Chemistry at the University of Toronto. As founding director, she leads this community that comprises more than 130 people, including undergraduate and graduate students and research associates, in developing solutions for pressing problems in energy and the environment.
Her research has garnered a NSERC Synergy Award for Innovation and a Killam Fellowship from the Canada Council for the Arts, among other prestigious awards.
As a professor, Dr. Edwards is committed to training highly qualified scientists and engineers and has supervised 26 undergraduate theses, 34 graduate students and six post-doctoral fellows. She has also published over 60 articles in refereed journals.