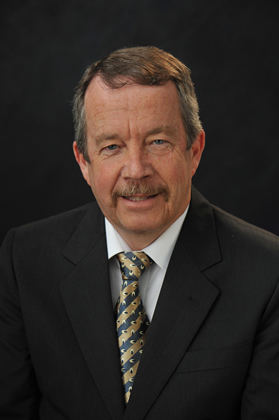 Edward Arthur McBean, PhD, P.Eng.
Professor, School of Engineering Canada Research Chair in Water Supply Security, University of Guelph
An expert researcher in the fields of environmental engineering, risk assessment and interpretation of statistics, Edward McBean, PhD, P.Eng., has used his knowledge to improve engineering practice in both the developed and the developing world.
Dr. McBean's research involves assessing water supply systems and helping decision makers find ways to make those systems safer in Canada and abroad. His work has been instrumental in evolving the modeling of the fate and transport of contaminants as they move through the environment, which has led to applications to treat leachates from solid waste landfills and mitigate contaminated groundwater, helping to ensure the safety of our water supply and the environment.
Dr. McBean has worked in more than 60 countries and his association with experts at the World Bank and United Nations brings insights into planning and design for both rich and poor nations. The strength of his work lies in his expertise in the underlying principles that influence water and wastewater issues, leading to the use of appropriate technologies for each particular country. From his site visits to Cambodia, for example, he was able to identify options that warrant investigation in Bangladesh and vice versa.
His ability to apply theoretical principles and research findings to improve engineering assessments was a significant factor in the growth of Conestoga-Rovers and Associates, where he was a Partner, Vice-President and President of CRA Engineering.
This ability to translate theory into practice has been central to Dr. McBean's success as an educator of engineering students during his 20 years as a faculty member at the University of Waterloo, and now, for the last six years, as Canada Research Chair in Water Supply Security at the University of Guelph.