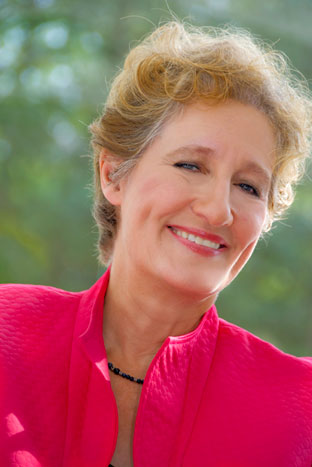 Deborah Goodings, Ph.D., P.Eng.
Dewberry Professor and Chair, Civil, Environmental, and Infrastructure Engineering Department, George Mason University, Fairfax, VA, USA
Deborah Goodings is acknowledged with this award for her outstanding contributions to engineering as a researcher and an educator.
Dr. Goodings completed her B.A.Sc. in civil engineering at the University of Toronto, followed by her Ph.D. in geotechnical engineering from Cambridge University. Pursuing her interest in high impact engineering, Dr. Goodings then joined the design team for the very large Tarbela Dam in Pakistan for two years with Tippetts-Abbett-McCarthy-Stratton in New York. She moved next to a faculty position at the University of Maryland.
During her tenure in the Department of Civil and Environmental Engineering, she both taught and conducted research, focusing her research in recent years on extreme geotechnics, including cold regions, blasting and extreme heat. This expertise led her into advisory roles in academics and in research, in the United States, abroad and in Canada, including service to the Natural Sciences and Engineering Research Council of Canada, and as an external reviewer of the Civil Engineering Department at the University of British Columbia. Her research and professional leadership accomplishments have been recognized with awards from the US Department of the Army; the National Research Council's Transportation Research Board; the U.S. Universities Council on Geotechnical Engineering Research; the American Society of Civil Engineers; and Cambridge University.
Within that traditional academic career, however, Dr. Goodings was convinced that engineers must be educated to embrace a larger view of their profession, and so she instituted two non-traditional programs for University of Maryland students. Recognizing the critical importance of engineering in developing and implementing government policy, and the strategic location of the university in the Washington DC metropolitan area, she co-launched a practice-oriented Master of Engineering and Public Policy program with the School of Public Policy to educate and provide engineers the necessary credentials to cross the divide to practise in public policy.
Drawing from her early exposure to international engineering in Pakistan, she also understood the essential contribution engineers must make to international poverty reduction. By piecing together resources, she created and led the award-winning University of Maryland student chapter of Engineers Without Borders-USA, which completed 12 engineering projects in five years and had an impact on over 10,000 people in developing countries and over 200 students –mostly, but not exclusively, engineering students. To recognize that work, the Deborah J. Goodings Professorship in Engineering for Global Sustainability was created in her honour at the University of Maryland.
Last year, looking for new opportunities, Engineer Goodings was recruited to become the Dewberry Professor and to chair the relatively young Department of Civil, Environmental, and Infrastructure Engineering at George Mason University in Virginia.
Notwithstanding her extensive career in the United States, Dr. Goodings retains her ties to Canada, including her licensure in Ontario as a professional engineer.