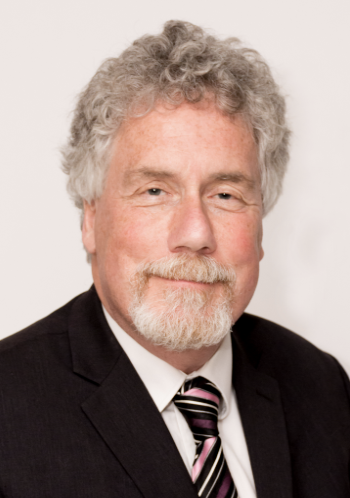 David John Lapp, P.Eng., FEC, FCAE, IRP
Manager, Globalization and Sustainable Development, Engineers Canada
As the effects of climate change threaten Canada's—and the globe's—public infrastructure, David Lapp is working to help mitigate these potential risks and build resilience into public buildings, transportation, energy, water and wastewater systems.
A former consulting engineer in Canada's Arctic for nearly 20 years, Lapp is the globalization and sustainable development manager at Engineers Canada, where his work focuses on infrastructure, environment, sustainability and climate change issues, and their impact on engineering practice. His work leading a national project assessing potential climate change impacts on Canada's public infrastructure has led to the development of the Public Infrastructure Engineering Vulnerability Committee (PIEVC) Protocol—an infrastructure climate risk assessment tool that's being adopted for use In Canada and other countries, with additional recognition by the United Nations.
On behalf of Engineers Canada, Lapp served for eight years as secretary to the World Federation of Engineers Committee on Engineering and the Environment, which provided the opportunity to apply the protocol for engineers in Costa Rica and Honduras as well as gaining recognition by the United Nations. This led to efforts to apply the protocol in other countries, including an international project underway supporting the German International Development Agency to assess infrastructure climate risks. The project aims to build engineering capacity among engineers in Costa Rica, Brazil and Vietnam to help plan future infrastructure investments that consider extreme weather and climate change impacts.
Lapp also delivers Engineers Canada workshops on planning, designing and managing resilient infrastructure in the face of a changing climate. He currently co-chairs the Natural Resources Canada (NRCan) Infrastructure and Buildings Working Group alongside the Institute for Catastrophic Loss Reduction and is a member of the Advisory Committee for the NRCan-led National Assessment Project—Canada in a Changing Climate: Advancing our Knowledge for Action.
Lapp's work has greatly enhanced knowledge and understanding around the effects of extreme weather events and climate change issues in engineering practice and in developing protocol and practices to mitigate and address the consequences of climate change on public infrastructure. This includes completion of Engineers Canada`s National Guideline: Principles of Climate Adaptation and Mitigation for Engineers based on the experience gained from the application of the PIEVC Protocol.
In addition to his professional achievements, Lapp is a prolific community volunteer and has served as a volunteer coach in the Ottawa Special Olympics' bowling and swimming programs. David currently serves as chair of the Building Advisory Committee for the Ottawa Citadel Salvation Army and volunteers time to support their Christmas kettle program.