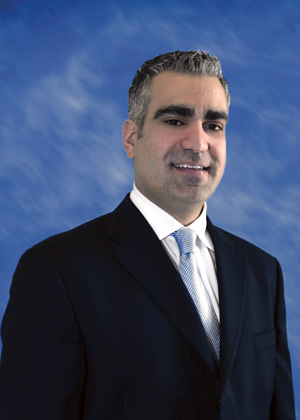 Constantin Christopoulos, PhD, P.Eng.
Associate Professor of Civil Engineering, University of Toronto Academic Director, Structures Laboratories, University of Toronto
At an age when many researchers are just beginning their careers, Constantin Christopoulos, PhD, P.Eng., has already set-up an impressive research group at the University of Toronto focused on developing high-performance earthquake-resistant systems, and undertaken innovative projects that have earned him international recognition.
Since 2004, Dr. Christopoulos has been a leading figure in the Department of Civil Engineering, leading a major Canada Foundation for Innovation and Ontario Research Fund grant to modernize and expand the U of T Structures Laboratories into one of North America's top testing facilities.
In collaboration with one of Toronto's prime structural engineering firms, he has led development of a new damping system that significantly improves the response of high-rise buildings to wind and seismic loading. This system is expected to result in more cost-effective designs and mitigate the vibrations caused by severe winds, enhancing the comfort of occupants of tall buildings and increasing safety.
In 2007, Dr. Christopoulos received an Ontario Premier's Early Researcher Award to recognize his undergraduate and graduate student supervision, and his success in funding his prolific research. He also received the Early Career Research Excellence Chair from the Department of Civil Engineering at the University of Toronto.