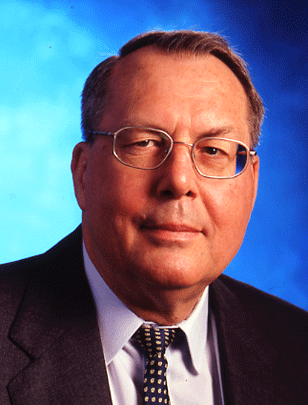 Bert Wasmund, Ph.D., P.Eng.
Executive Director, Hatch Ltd.
Dr. Bert Wasmund has been recognized for more than 35 years as an international expert in metallurgical and chemical processes for smelting metals. His career is based on innovative technology and strong leadership skills.
Since Dr. Wasmund joined the company in 1966, Hatch Ltd. has become a major force in the engineering of smelting furnaces and fluidized bed reactors for the metallurgical industries. He was instrumental in building the firm's hydrometallurgical group, which is internationally recognized for innovation and quality.
In 1973, Dr. Wasmund invented technology for cooling furnace walls using copper elements, which enables much higher productivity and a longer furnace life. The technology was patented a year later and has since become the pioneering cornerstone of Hatch's custom-design furnace business, which has seen over 100 installations world-wide. It also earned the Canadian Institute of Mining, Metallurgy and Petroleum's Falconbridge Innovation Award in 1994, and its Airey Award in 1998. Dr. Wasmund has published numerous papers on fluidized bed technology and smelting furnace design and been granted several commercially important patents.
In 1989, Dr. Wasmund and the Hatch team revolutionized the platinum smelting business with the design of a new electric smelting furnace for Impala Platinum Ltd. in South Africa, which tripled the daily rate of the existing furnaces.
Dr. Wasmund is a Fellow of the Canadian Academy of Engineering. He served on the Queen's University Applied Science Advisory Board from 1995 to1998, and provided significant endowment scholarships for both graduate and undergraduate students at Queen's and at the University of Toronto.