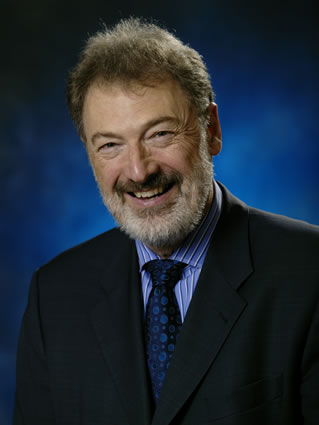 Anton Davies, PhD, P.Eng., FCAE
Vice President, Rowan Williams Davies & Irwin Inc.
As vice president and co-founder of Rowan Williams Davies & Irwin (RWDI) Inc., Anton Davies, PhD, P.Eng., FCAE, has been instrumental in the firm's evolution into a highly efficient, engineering business employing more than 300 people in 11 locations around the world with a portfolio of completed projects numbering in the thousands.
Dr. Davies expanded RWDI's areas of service, initially by managing new and innovative projects and disciplines, and later by staffing departments to carry on these emerging areas of expertise. As a result, the firm has emerged as an internationally recognized leader in all aspects of wind engineering, sustainable design and air pollution assessment and control.
Dr. Davies has managed many of RWDI's major global projects, including Taipei 101 in Taipei, Taiwan (once the world's tallest building), the Raillands Developments in downtown Toronto and the Boston Central Artery (Big Dig). He also co-authored the Basis of Design Document for Masdar City, United Arab Emirates, which aims to become the world's first net zero carbon city. Due to his global relationship building, Dr. Davies also played a significant role in his company being retained to work on the design of the Petronas Towers in Malaysia (once the world's tallest building) and Burj Khalifa (now the world's tallest building).
Dr. Davies is leading the project to create a thermally comfortable environment for the three million pilgrims who visit the Grand Mosque in Mecca during the Hajj pilgrimage each year. Because the mosque includes large outdoor spaces, the design of the indoor air conditioning system will allow spillage of the cool air to the surrounding outdoor spaces for the pilgrims unable to be inside the buildings.
A sought-after speaker, Dr. Davies has held leadership roles on several industry and governmental advisory boards and committees on environmental improvement. As well, he is an avid supporter of, and volunteer at, the Department of Mechanical and Industrial Engineering at the University of Toronto. In recent years, Dr. Davies was privileged to be inducted into the Faculty of Applied Science and Engineering Hall of Distinction and received an Arbor Award for volunteerism.