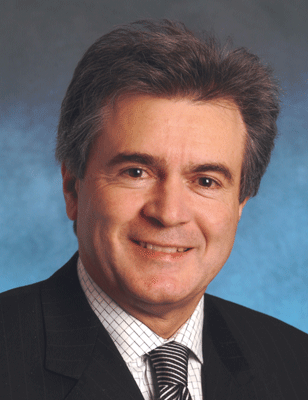 Anthony (Tony) Paul Franceschini, P.Eng.
President and CEO, Stantec Inc., Canada
Since becoming Stantec's president and CEO in 1998, Tony Franceschini has transformed the company from a primarily western Canadian engineering firm to a leading North American professional services firm providing services in engineering, architecture, planning, environmental sciences, and related disciplines through over 50 offices and 5500 employees throughout Canada, the United States and the Caribbean.
Franceschini has led Stantec to unprecedented growth and success over the past seven years, including a 181 per cent increase in gross revenue, a 319 per cent increase in net income, the addition of more than 3500 employees and the acquisition and integration of more than 40 companies. The firm is on pace to become a top 10 global design firm by 2008, a goal around which he has rallied employees across the country.
Franceschini's discipline and ability to inspire employees to execute Stantec's business plan have made the company one of the most successful in Canada. Since becoming publicly traded on the Toronto Stock Exchange in 1994, Stantec has posted 44 straight quarters of profitability and a compound growth rate of over 20 per cent. In August 2005, Stantec became listed on the New York Stock Exchange and is the first Edmonton-based company and Canada's only engineering firm to achieve this distinction.
A Fellow of the Canadian Academy of Engineering and an international ambassador for the engineering profession, Franceschini was ranked among the top 25 CEOs in Canada by the National Post Business Magazine in 2003 and 2004. He was named Design Industry CEO of the Year in 2004 by Professional Services Management Journal.