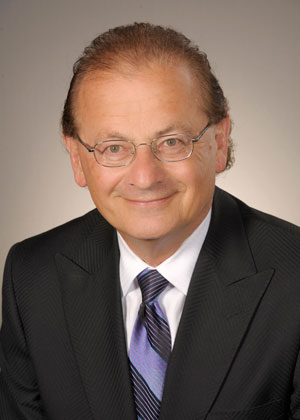 Andrew A. Goldenberg, Ph.D., P.Eng., FIEEE, FASME, FEIC, FCAE
President and Chief Executive Officer, Engineering Services Inc.
Andrew Goldenberg has commercialized advances in the field of robotics and mechatronics by successfully blending academic research and teaching with the development of innovative and commercially successful enterprises.
Dr. Goldenberg first became involved in robotics in 1975 when he started working for Spar Aerospace Ltd. (now MDS), on the development of the first Space Shuttle Remote Manipulator System – the Canadarm. In 1982, he founded the Robotics and Automation Laboratory at the University of Toronto, which has developed into a world famous robotics research laboratory with strong links to industry.
Commercializing the results of his research, the natural extension of his work, Dr. Goldenberg holds a remarkable portfolio of patents, which he has transformed into industrial products and successful start-up companies. To this end, he founded Engineering Services Inc. in 1982, and achieved considerable success in designing and building robot and automation systems for diverse application areas, including biotechnology lab automation, law enforcement, medical surgery, security and defence, and the space and nuclear industries.
Dr. Goldenberg has fostered many other practical and commercially successful ventures that have enhanced the understanding of the engineering profession by the public. The company has spun off a number of its technologies to the private and public markets. His success as a researcher in many areas, including space robotics, mobile and modular robotics, medical surgery robots and robots for hazardous environments, is matched only by his uncanny ability to translate it into practical applications.